Mornington Peninsula based Roof Tiler
 Fully qualified roof tiler operating a roof repair & maintenance business.
20+ years experience in all aspects of roof tiling ranging from roof repairs, re-bedding & pointing, valley replacements, extensions & roof restoration 
Re-bedding & Pointing
The mortar (bedding) under your capping on your roof requires repairing from time to time. Damaged or weakened mortar allows parts of your roof to break loose allowing for further damage to your roof to easily occur.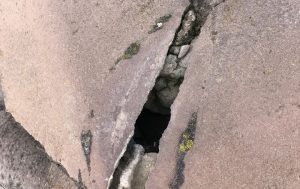 Leak Detection & Repair
Find where your roof is leaking, the cause of the leak and repair the leak to prevent further damage.
Storm Damage & Repair
The water elements associated with storms eg(high winds, heavy rainfall) can lead to storm damage occurring on your tile roof. Quinnessential Roofing endeavours to promptly repair this damage to minimise further damage to occur.
Gutter Cleaning
Having your gutters cleaned from debris prevents gutters from prematurely rusting out flooding from blocked downpipes, gutters which aid in making your home bushfire safe. We offer discounted pricing to existing customers for this service.
Broken Tile Replacement
Replace any broken tiles found on the roof.
Titled extensions
Quinnessential Roofing offers tile roof extensions if your extending your home
Valley Replacement
Rusted valley irons are a common cause of leaks on older roofs. Designed as a channel to funnel water from the roof. It's of great importance the valleys on your roof are in a maintained condition.
ABOUT
Quinnessential Roofing is run by fully qualified roof tiler Jason Porter and is a roof repair & maintenance business specialising in tile roofs. Based in Hastings 3915 on the Mornington Peninsula.
A roof tiler by trade Jason has over 20+ years experience in new roof construction, roof repair work, extensions & roof restorations. During this time Jason has gained extensive knowledge of the procedures, techniques and products used in the roof tiling trade.
Jason takes great pride in achieving the results that deliver great customer service and satisfaction.
BENEFITS OF ROOF MAINTENANCE
Tiled roofs require maintenance from time to time to allow them to keep performing the job their designed to do. As time goes by, newer and better products with up-dated techniques are developed in the roofing industry which allows your roof to perform its function more effectively.
Benefits of performing maintenance on your roof will give your roof a longer lifespan, save time and money along with giving you peace of mind.
We have 3 rules at Quinnessential Roofing
Your Roof Is Water Tight & Windproof
Your Roof Is Repaired Using Correct Products & Procedures
Your Roof Is Left Looking Clean & Presentable
WHAT OUR CUSTOMERS ARE SAYING
Jason was great, from communication through to the quality of the job he did on our roof. We are very happy and will organise to get him back for the next part of our roof.
Just had heaps of rain and there is no more water coming into our kitchen thanks to Jason!
I highly recommend Jason for all your roofing needs. We are very happy with the job he has done.
I highly recommend Jason for all your roofing needs. We are very happy with the job he has done.
Highly recommend Jason Porter roof tiling.
We had our roof repaired and re-sprayed. Jason arrived on time and when he said he would, from start to finish working with Jason was easy with a great result thank you so much for your hard work.
Hard working, honest, great rates and does a fantastic job
Mornington Peninsula down to Rye
Bass Coast Tooradin - San Remo
CONTACT US
Our motto is prevention is the best cure. Have any issues remedied before turning into a costly and major headache.
Call to book a free roof inspection
Jason Porter | 0431 219 389